A TOOL FOR FITNESS PROFESSIONALS
We've worked with trainers to create a tool that inspires while simplifying day to day life.
With easy navigation, FitnessPlayer gives you freedom to find, create and play the right music for all types of classes so you can focus on performance instead of tech.
The right music when you need it
New music every day. Choose between the latest releases and old favorites. Share
Share you music with colleagues and friends.
Mix
Adjust songs, set intervals, and add effects for smooth transitions.
BPM
Change tempo in realtime.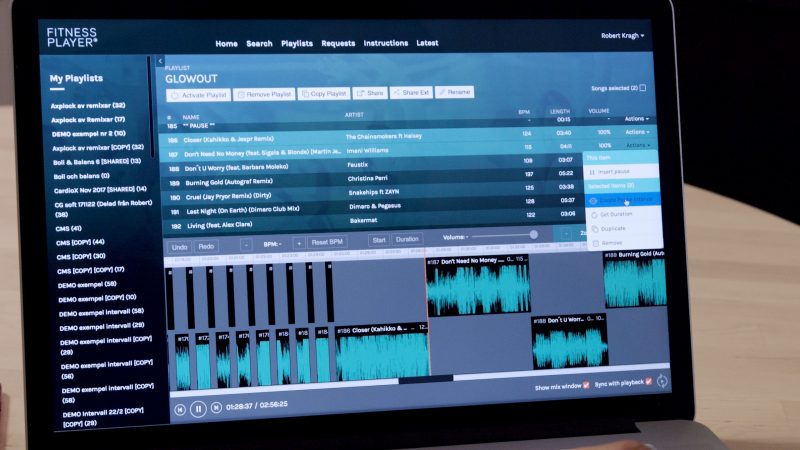 YOUR CLASS STEERS THE MUSIC IN A PERFECT MIX
FitnessPlayer makes it easy to be flexible. With a few clicks you can easily switch music to keep class flowing. Spice up a mix by changing tempo, creating intervals and adding pauses. Save time, improve playlist quality and boost engagement.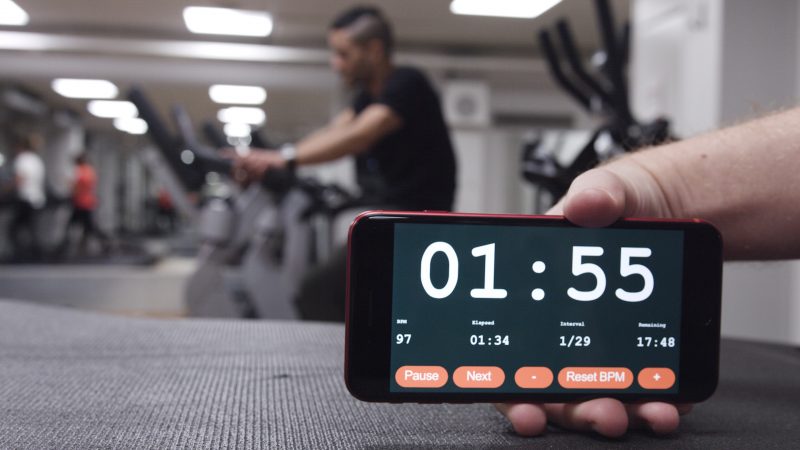 EASY USE FOR BETTER RESULTS
The FitnessPlayer app is available for all common devices. No new equipment needed - simply sync to your existing player. Landscape mode with a clear display makes it easy to keep track of time, and change or adjust songs without losing focus.
ALL-IN-ONE SOLUTION FOR GYMS
Through our collaboration with Music in Brands we offer customized background music for all areas of the gym. Stay current with streamed playlists that are continually updated with the latest tracks to create the right atmosphere.
SAVE TIME WITH EASY NAVIGATION
FitnessPlayer tracks are updated daily. Search by BPM, genre, year or length to find the music that suits your class. The latest releases and remixes of the biggest hits. Discover new music and find your favorites.
---